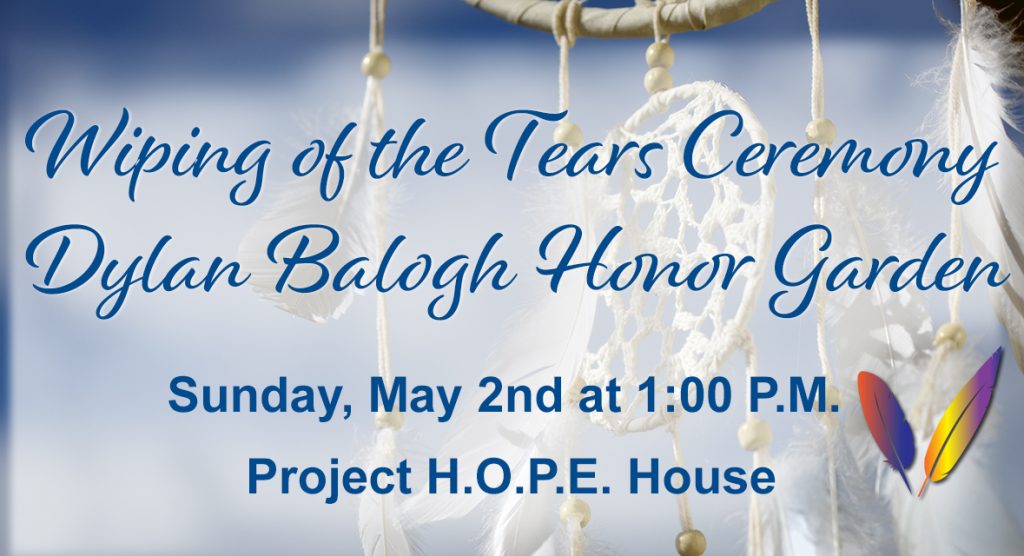 We hope that this email finds you and your family well and that all is returning to the new normal. We would like to update you on the Dylan Balogh Honor Garden's progress.

In October 2020 many of you came to the dedication ceremony of the land and the naming ceremony for the garden. Construction plans are being finalized, we have begun receiving the commemorative bricks and we expect that construction will begin soon. We are on our way to completing an area of respite, repose, and reflection.

On Sunday, May 2nd at 1:00 P.M. Project H.O.P.E. House will be conducting a native American Ceremony of The Wiping of the Tears for 8 Barrington Families that have experienced tragic losses. This ceremony is an expression of compassion and love for all human beings as expressed through traditional Native American beliefs with hope that it will relieve some of the pain and suffering of the survivors.

Project H.O.P.E House's founder, Ray Piagentini, who is an honorary Lakota Sioux Tribal Elder will conduct the ceremony with Joanne Balogh as the Master of Ceremony.

We appreciate any support that you can give us either through the purchase of a brick through our website, volunteering for this or any other function, or through your donation to Project H.O.P.E. House.

Light refreshments will be served after the ceremony.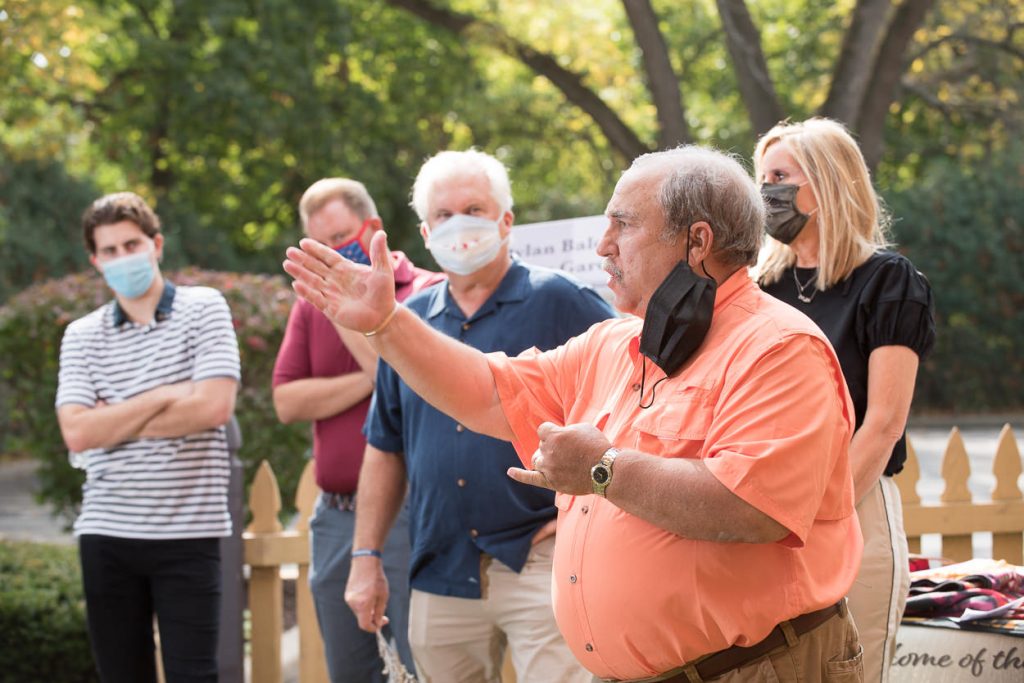 Purchase an HONOR BRICK